How to Art Book Fair started out as a book with advice on how to "table" at art book fairs and zine fests. The project has now turned into a video, performance and web-based work the explores the act of tabling and selling books.
How to Art Book Fair, 2019, 5 minutes and 17 seconds, HD Video.
This video attempts to show the realities of tabling at an art book fair. The video shows both the fun, boredom and difficulties of tabling at a book or zine fair, while also comically making fun of the act of selling books. This video was created for the Internet Art Book Fair web-based project curated by Leah Mackin.
Documentation of Internet Art Book Fair project.
How to Art Book Fair (Expanded Second Edition), 2019
How to art book fair features advice on how to plan, participate, and succeed in an art book or zine fest. This second expanded edition features sections on pricing, selling, table layout, being a good tablemate, talking to fair organizers, trading, and more. With extra advice from over 15 art book fair experts, this book will guide you through everything you need to table at an art book fair.
The book features advice from: Amber Eve Anderson, Alison Baitz, Amy Burek, Ethan Crenson, Celeste Fichter, Marc Fischer, Paul John, Christopher Kardambikis, Gary Kachadourian, Antoine Lefebvre, Leah Mackin, Michalis Pichler, Daniel Spottswood, Daphne Taranto, Panayiotis Terzis, Anthony Tino, Andrew Jeffrey Wright.
Risographed printed in an edition of 600
Printed on French Paper Company Pop-Tone Bubble Gum Pink
8.5x5.5"
36 Pages
Purchase book here: https://www.shortteditions.com/product/how-to-art-book-fair
Documentation of How to Art Book Fair performance at the first Vienna Art Book Fair in 2019. Images by Lorenz Seidler.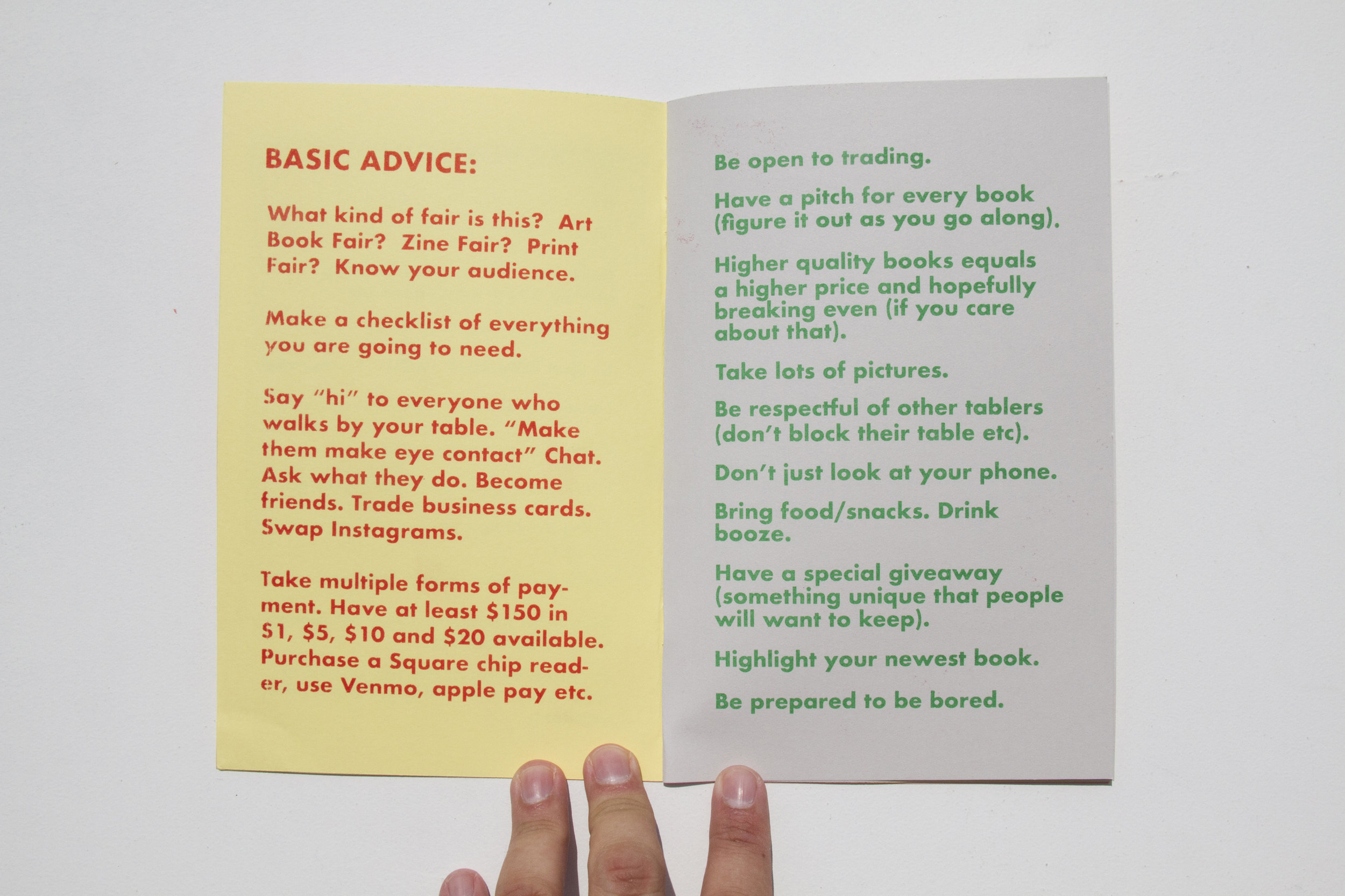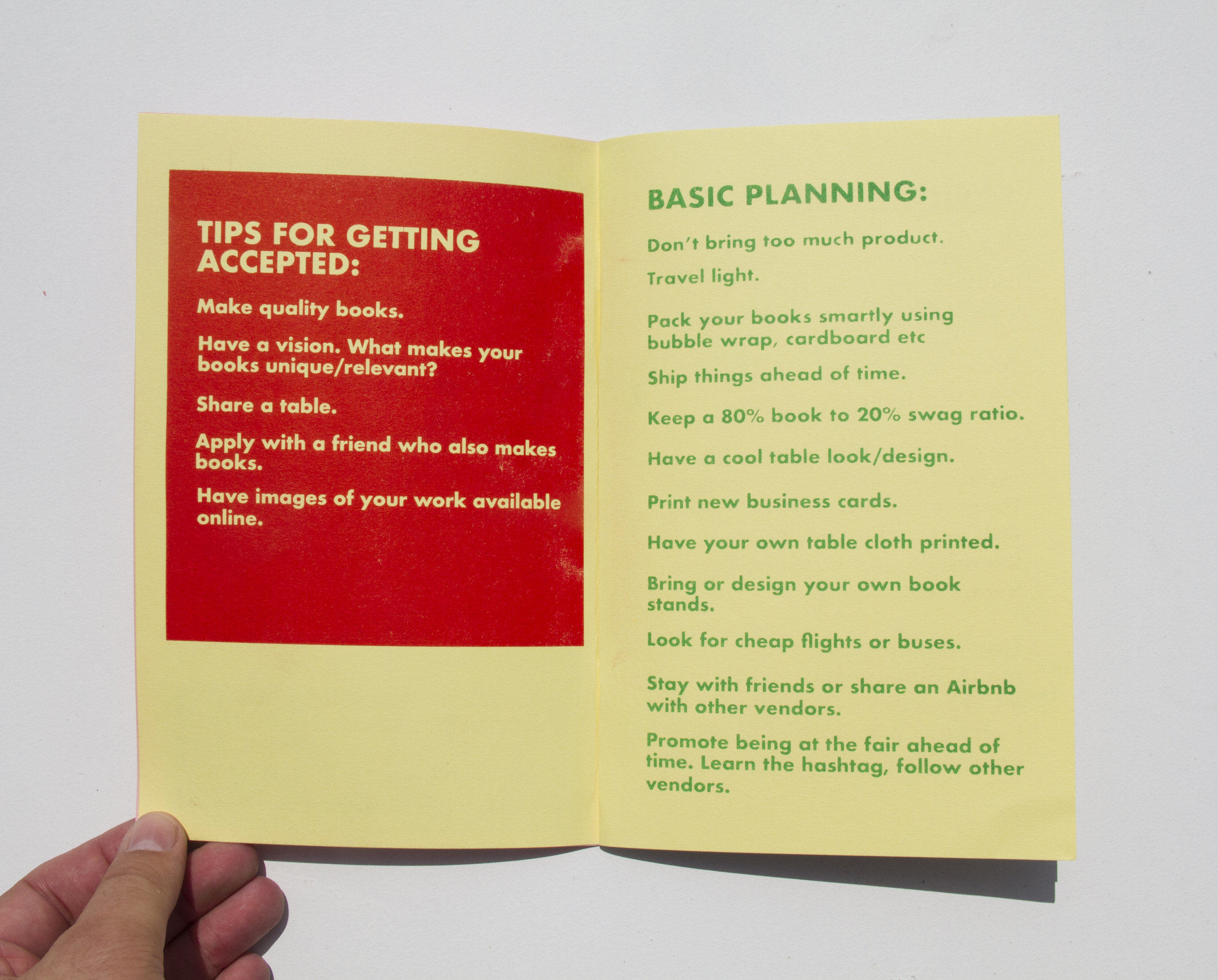 How to Art Book Fair, 2018, This first edition includes basic tips and advice on how to survive selling at an art book fair. Also featuring advice from: Marc Fischer, Alison Baitz, Christopher Kardambikis and more.
Risographed printed in first edition of 150
8.5x5.5" 14 Pages